Romans 6:23 " For the wages of sin is death, but the gift of God is eternal life in Christ Jesus our Lord.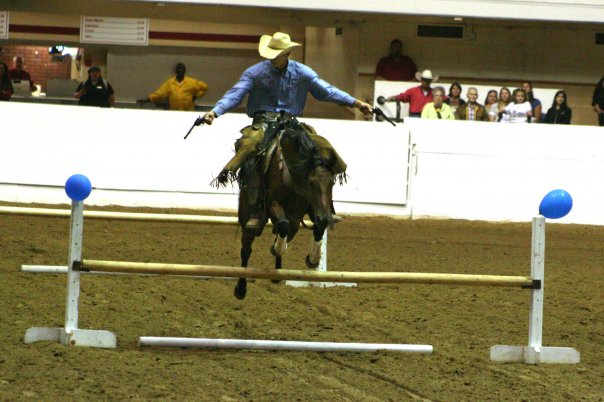 Clint Bailey and his family, train and ranch in Sulphur Springs, Texas.  Clint has 2 Reserved Champion Titles for the Extreme Mustang Makeover Challenge in Fort Worth, Texas. His wife has taken a Reserved Champion title as well. 

    Clint has traveled to different Countries and over seas to host clinics.  He was chosen to help, Tom Weis, in a Belgium television show called,  "Tomtesterome" , to train a wild mustang in 7 days.  Tom came to Clint's home in Texas to be coached by Clint,to train a wild mustang in 7 days.  Tom had never ridden a horse before.  It was a very successful show, that proved to be one of their best.

    Clint was also featured in  the film documentary, "Wild Horse, Wild Ride".